Friday, February 10, 2012
By Mike Dow
edge contributor
P.J. O'Connell - "Join The Crowd" (Clang!)
One of the most frequently-spun discs at my house over the last 10 years has been P.J. O'Connell's "Happy Go Lucky" (2002). A gifted songwriter, O'Connell crafts albums that are equal parts fun, bittersweet and unpredictable and he's done it again on this tunefully rocking follow-up to "Careful" (2006). One of the hallmarks of a great song is its ability to stay with you after hearing it only once. O'Connell is the real deal - a great musician who writes songs that become the listener's friend - songs that stick and pop into your head when you least expect it. I recall giving a speech at Husson University in front of about 2,000 people. At one point, I completely lost my train of thought - not because I wasn't prepared but because I couldn't get my brain to stop playing P.J.'s "Mrs. Jerk." I've never shared that story with anyone, but when you hear his songs, you'll understand. Fans of Wilco, Golden Smog, Tom Petty, Big Star, The Byrds, Elvis Costello and The Jayhawks will welcome O'Connell's "Join The Crowd," and it just might turn out to be one your most played records for the next few years. Guests include NRBQ's Terry Adams and Tom Ardolino ("The key ingredient to the album," O'Connell told me. "He really listened to everything in way that's impossible to describe." Ardolino passed away last month). "Join The Crowd" is available on warm, delicious-sounding vinyl, CD and mp3 at www.pjoconnell.com
Mike Dow can be heard each morning on The Mike and Mike Show on Kiss 94.5. Catch up with him at www.Facebook.com/MikeandMike and www.MikeDow.net.
METROLAND: The Capitol Region's Alternative Newsweekly * Albany, NY
Best of 2011: Recordings
Critic: David Greenberger
1. Tom Waits * Bad as Me
Ignore critical assessments that has him "returning to form" or some such. This is a guy who knows the finite shape of his yard but keeps digging new holes and finding stuff.
2. Ry Cooder * Pull Up Some Dust and Sit Down
Another new peak, giving cliché-free muscle to a set of original protest songs.
3. Wilco * The Whole Love
It's encouraging that a band who can move easily between gentle songcraft and artful sonics can attain and nurture such a large audience.
4. P.J. O'Connell * Join the Crowd
So rich and beautiful, so full of unblinking observations of fractious circumstances, that you'll need to lie down after listening.
5. NRBQ * Keep This Love Goin'
Arguments about who's in the band and who gets to use the name fall away in the face of such honest and robust music.
6. Dave Alvin * Eleven Eleven
The rough-and-tumble diamond cutter is back.
7. They Might Be Giants * Join Us
Do what the title says. Smart guys on a circuitous frolic.
8. Low * C'mon
Still wrestling with spiritual conundrums and existential quandaries, they do so with the gentle alluring bearing of lullabies.
9. Blitzen Trapper * American Goldwing
They draw me in with the familiar and hold me there with some curious measure of loopy mysteriousness and surprise.
10. Chris Ligon and the Problems * This Is Your Night
The fake party chatter between songs wears thin, but "The Great State of Texas" is a chillingly potent song everyone should hear.
Noisy Neighbors
New sounds from close to home
By Jonathan Perry, Globe Correspondent
P.J. O'CONNELL JOIN THE CROWD
P.J. O'Connell is a lot like that friendly but reclusive next-door neighbor who keeps odd hours and plays great tunes late at night. In this case, that would be anything from O'Connell's three previous solo releases, his work with North Carolina's late, lamented roots-pop combo the Flying Pigs, or his past collaborations with the dudes from Flat Duo Jets. Over the years, the now Eastham-based singer-songwriter's made some heavy friends — here he works with his NRBQ pals pianist Terry Adams and drummer Tom Ardolino — and penned a batch of charmingly scruffy songs too bleary to be called power-pop and too steeped in the misfit jangle of Big Star, the dB's, and Epic Soundtracks to be pigeonholed as anything else. In fact, O'Connell shares much in common — besides a similar musical address book — with his quirky Cape cohort Chandler Travis, who lends his bass and vocal harmonies to "Mesmerize'' and "World of Love,'' a pair of breezy would-be-hits-in-a-better-world. Across the board, O'Connell's tartly tinged vocals and alternately playful and pensive wordplay pair nicely with Figgs guitarist Mike Gent's expressive lead work. Ultimately, what makes "Join the Crowd'' (out on NRBQ's Clang! label) so rewarding is that — like its author — the album stands steadfastly apart from it.
BLURT
Fred Mills
P.J. O'Connell
(Clang!)
You can probably count on one paw the rock sidemen who've also mounted credible careers as frontmen, but in the case of Pat (P.J.) O'Connell, the gifted guitarist was serving up potent pop nuggets long before he found himself recording and touring with NRBQ and the Incredible Casuals. Prior to relocating from NC to Massachusetts his band the Flying Pigs was a mainstay of the Triangle rock scene, and over the past couple of decades he's released two Pigs albums and three under his own name. Join The Crowd is the followup to 2006's Careful, and 'Q watchers will be chuffed to hear that pianist Terry Adams and drummer Tom Ardolino are core players here, along with the likes of Mike Gent (The Figgs), Joey Interlande, Marc Hickox, Ducky Carlisle (who co-produces) and Chandler Travis.
Me thinks he shouldn't take so long between albums, because JTQ is stuffed to the gills with twangy tuneage and jangly pop - the kind you just don't find too often anymore in this world of overprocessed beats, GarageBand sterility and Auto-Tuned pitchiness.
It kicks off with the raucous "Blindsided," a caustic ditty powered by slashing guitar chords and Adams' pounding keys. Soon enough we're knee-deep in the powerpop raveup of "Byrds" and the harmony-strewn, Paul Westerberg-like (check O'Connell's passionate vocal rasp) "Join The Crowd," and if one is inclined towards trainspotting one can also detect the stray Rolling Stones influence (chunky riffer "Mesmerize"), a touch of classic John Hiatt ("Birthday") and definitely NRBQ ("World Of Love"). In short, O'Connell's musical touchstones are prominent, but never dominant; his instinctive grasp of how to weave a lifetime's worth of influences into a brace of compelling, memorable original material is profound. Factor in a warm analog vibe within which his regular-guy vocals swim invitingly, and Join The Crowd just may turn out to be the feel-good hit of the summer.
DOWNLOAD: "Byrds," "Birthday," "World of Love" FRED MILLS
THE NOISE * Francis DiMenno
P.J. O'CONNELL
Clang
Join the Crowd
11 tracks
O'Connell offers up a veritable musical smorgasbord of singer-songwriter roots rock, what with the Costello-esque "All Over" and the McCartney-esque "Shall We" and the Mats-like title track, and yes, I know that comparisons are odious. But on this release we are also treated to a number of seriously good ballads: from the introspective and ineffably sad "Gettin' Gone" to the mid-tempo desperation of "Blindsided" to the gorgeous "Inconsiderate" to the shimmering guitar and backwards-tracking of "Good Cover," sounding almost at times like something out of the Velvet Underground. For his fourth solo release, Mr. O'Connell does not disappoint. Fans of Chandler Travis will want to hear and own this for "Mesmerize" and "World of Love" alone. (Francis DiMenno)
THE NOISE * Joel Simches
P.J. O'CONNELL
Clang!
Join the Crowd
11 tracks
With a stunning crowd of several, P.J. O'Connell's latest release is a celebration of pure pop for now people. I can almost feel Nick Lowe peering over my laptop. Every song glimmers with jangle, the harmonies drip of honey, and the piano is so very Nieve-y! There are also slices of Hoff, Sweet, Westerberg, and Martin, and of course Wilson blew me out. The production on this disc is as clever and sparkly as the songs. There are sweet sonic goodies to complement this razor sharp slice of pop perfection. I really believe there aren't enough of these albums being made without being cynical or ironic, not that being cynical and ironic is such a bad thing. You can listen to these tracks again and again and know that everyone on this recording gets it and means it. This album has an appropriate pop sneer, but at the same time sounds like a fun time with some gifted players on both sides of the glass—a party I'd love to attend. (Joel Simches)
AMAZON/GLASSDOM * Josh Norton
5.0 out of 5 stars Join The Crowd

This review is from:

Join The Crowd (Audio CD)
P.J. O'Connell has been making great records for some time now, but for one reason or another they've failed to get the attention or the recognition they deserve. While his music is not openly derivative of any one artist or style, he has been a musical fellow traveler of NRBQ for some time, and his previous albums have been likened to those of Big Star, the dBs, Elvis Costello, Wilco, Ryan Adams and Nick Lowe. Elements of those artists are present here, but never in the manner of pastiche; the songs are distinctively O'Connell's own creations.
Join The Crowd exhibits the same spacious analog sound and imaginative production values of O'Connell's previous album, Careful. Terry Adams (NRBQ) and Tom Ardolino (now retired from same) are featured more prominently here than on Careful, with Ardolino playing on all but two songs and Adams adding more of his singularly creative touches on piano and organ. Mike Gent (The Figgs) is the featured guitar player this time, and on the album's first song, "Blindsided", he plays one of those hooks that sounds memorable the first time you hear it. The lyrics here, as on most of the album's songs, seem to serve as a means for catharsis, and the vocals as well as the playing never lack for conviction. To O'Connell's credit, he doesn't shroud these feelings in dark corners musically, but instead uses the sound of the music to invoke exhilaration and release. Songs such as "Inconsiderate", "Join The Crowd", "Good Cover" and "Birthday" are simply as good as any being recorded these days, and are much better than most.
While all of O'Connell's albums are worth investigating, Join The Crowd would be an excellent way to get to know him and his music.
SONGS: ILLINOIS * C. BONNELL
You can't go too wrong when you have half of NRBQ as your backing band. And you can't help but make buoyant power pop when you've been described as "Jerry Lee Lewis joining Big Star". Doesn't hurt either when your delivery is one part Elvis Costello and one part Graham Parker. All of this serves as an introduction to the new record from former Flying Pigs leader P.J. O'Connell.
His new record Join The Crowd was just released and is available here. Here's a jaunty song (yet with crunchy guitars) called "Shall We".
VILLAGE RECORDS * BILL LAVERY
P.J. O'CONNELL - JOIN THE CROWD

Another gem for us lovers of power pop done pure for the people. O'Connell teams up with Terry Adams and Tom Ardolino of NRBQ and they hit the ground running. Fans of Paul Westerberg or some of the Jeff Tweedy solo recordings will find a new friend here. Further proof that it doesn't have to be complicated to be good. It just has to be good. This one is great.
WFMU DJ'S Pick Their Favorites Of 2011
Bob Brainen's picks for 2011.
New Releases
Kitty, Daisy and Lewis-Smoking In Heaven [Verve]
NRBQ-Keep This Love Goin' [Clang!]
Vetiver-The Errant Charm [Sub-Pop]
P.J. O'Connell-Join The Crowd [Clang]
Jake And Some Of The Jewels-A Lick And A Promise [www.jakeandthejewels.com]
Pete Donnelly-When You Come Home [www.petedonnellymusic.com]
Mostly Other People Do The Killing - The Coimbra Concert [2CD Clean Feed]
dB's - Picture Sleeve/Write Back [Single Orange Sound]
Posted: January 5th, 2012 | Author: BelindaRawlins | Filed under: Blog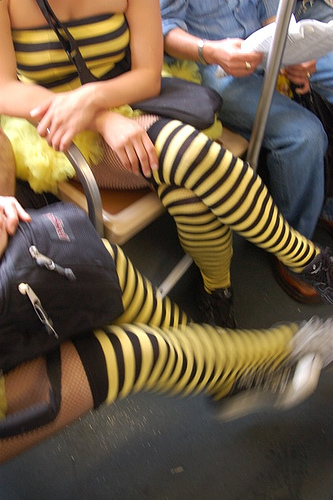 2011 surprisingly made this B's knees weak on any number of occasions.
And the music was pretty good, too.
Here's the rundown of our faves with a smattering of the running commentary from the staff and listeners over at the Bubbles in the Think Tank Facebook Fan Page. ....
P.J. O'Connell Join The Crowd
Live, P.J. has this knack of knowing just how much to play. He gets on stage, does it and then stops leaving me on the edge always wanting more. Somehow he manages to do that same thing here but in long player form. Very impressive.
CAREFUL * Reviews

ALL MUSIC GUIDE * ERIC HAGE

    P.J. O'Connell's earnestly ragged, good-time power pop has the appeal
of much of the best that came before him, including Big Star, Paul 
Westerberg, and even that grand latter-day collective Golden Smog. 
"Dim Star" revels in a ponderous and grinding kind of beauty, while 
"Can't Get It Right" possesses a set of nimble Anglo sensibilities 
that seem descended from the ranks of Elvis Costello, Graham Parker, 
or even Rockpile, but there's a burnish and roughness around the edges 
that is unmistakably O'Connell. "Walked Away" is simply power pop par 
excellence done up O'Connell style. The guitars throughout the album 
all have a grit, a twinkle, and a twang that provide ballast for the 
songwriter's knack for crystalline melodic twists. (Here, the 
six-string is the gravel beneath the wild sunshine of O'Connell's 
songcraft.) O'Connell also employs his friends NRBQ to back him up 
on the (you guessed it) NRBQ-ish, "All This Time." From his days in 
North Carolina fronting the Flying Pigs to his numerous collaborations 
and two previous solo albums, O'Connell is an Americana power pop auteur 
on a journey that keeps getting more and more beautiful with each release. 
Careful is simply terrific from end to end.

Pop Culture Press

P.J. O'Connell
Careful
Clang
     A former Flying Pig and North Carolina native and
current New Englander, P.J. O'Connell excels at
simple, heartfelt, sometimes humorous, pop songs with
rock and country elements like "Angel 10/11" and "Mrs.
Jerk" Songs with the rare quality of being instantly
appealing and able to stick with the listener. On
Careful, he again gets help from members of NRBQ,
whose songs would fit in nicely alongside O'Connell's
-- and perhaps Nick Lowe, Paul Westerberg and a random
pub rocker -- on a cool radio playlist. There's plenty
to enjoy on Careful, including "Walked Away," with
sweet harmony vocals and glorious ringing guitars, and
"Run Out of Hope," featuring Terry Adams' sly piano
work. An almost blue cover of Autry Inman's classic
"Town that Never Sleeps" is another album highlight.
"Eventide," a satisfying slow burner, caps a fine disc
perfectly.
-Andy Turner

Harp Magazine (July/August 2007)

P.J. O'Connell
Careful Clang!

P.J. O'Connell's circle of friends includes the NRBQ brain trust, 
the Incredible Casuals and members of O'Connell's former band, 
the Flying Pigs, and that's a potent Impossible Missions Force 
for the gifted singer/songwriter when it comes time to storm the 
studio. 

But the real stars on O'Connell's third solo album, Careful, are 
his crafty roots-pop songs which swagger and scrape like the cream 
of the catalogs of Elvis Costello and Graham Parker, plus an irresistible 
pop/soul twist of Big Star for garnish. O'Connell's boozy vocal delivery 
sports the same simultaneous power and vulnerability as Paul Westerberg's, 
making it the perfect complement whether he's laying back with a little
Beatlesque twang pop or pummeling a raucous groove like classic 'Q. 

Without a trend or hit in sight, O'Connell's Careful has the natural charm 
to worm its way into favorite-album territory.

By Brian Baker
NO DEPRESSION Sept-Oct. 2007
P.J. O'CONNELL
Careful
(Clang!)
Tarheel scenesters know Pat O'Connell: Prior to relocating to Massachusetts he 
helmed Durham's much-admired roots/pop combo The Flying Pigs, additionally 
collaborating with members of H-Bombs, the Woods and Flat Duo Jets. Now based 
near Cape Cod, he's part of the extended NRBQ, Incredible Casuals and Chandler
Travis clans. And for his third solo album Careful, he's as subversively tuneful 
as ever, casting his musical net into multiple ponds: country-rock ("Town That 
Never Sleeps" uncannily channels Elvis Costello's "Stranger in the House"—O'Connell 
vocally resembles Costello), NRBQ-ish goodtime twang ("All This Time," which 
features the 'Q backing him up) and plenty of his patented, tight-but-loose powerpop 
(the Rockpile-like "Can't Get It Right"; 12-string jangler "Careful"). O'Connell's 
not reinventing the wheel here; rather, he's putting a fresh coat of paint on the 
spokes and making it roll—and rock—anew, and with gusto.



—FRED MILLS



Newhouse News Service
Springfield Republican
Kevin O'Hare

P.J. O'Connell, "Careful" FOUR STARS 

     He's a big buddy of the boys in NRBQ and their extended musical 
family, which lands P.J. O'Connell in some pretty good company from the 
start.
    Several of the BQs make guest appearances on this excellent 
roots-rockin' affair. The sound on "Careful" at times recalls a mix 
between that band at its best and everyone from 

Elvis Costello

 to Graham 
Parker, the dB's and Big Star. The key thing throughout, though, is former 
Flying  Pigs frontman O'Connell's powerhouse voice, which can roll rough 
'n' ready with the rockin' fare and slide just as easily into a smooth upper 
octave. Couple that voice with some superb songs like the harmony-filled 
"Walked Away," the hook-laden title track and the equally catchy "All This 
Time," and it makes for one  consistently strong album.
    That latter cut in particular has a very NRBQ feel to it, not 
surprising since BQs Terry Adams, Johnny Spampinato and Tom Ardolino all 
contribute to the track. Adams also lays down a deliciously distinctive
piano solo on one of the album's other standout songs, "Run Out of Hope."

                                            Kevin O'Hare
P.J. O'CONNELL

Clang!
Careful
14-song CD
Just what does P.J. have to do to break through the wall of indifference 
that surrounds roots rock not recorded in, say, Nashville or Memphis? 
Record with NRBQ? Well, he already did that. And yet, following his second 
solo release, the sporadically brilliant 2004 LP "Happy Go Lucky," O'Connell 
still garnered scanty recognition, even for songs as intrinsically incandescent 
as "I Can't Stop Thinkin' About You," "Old Moss Back," and "Happiness Is Havin'." 
So, on this follow-up, Mr. O'Connell seems a maybe just a wee bit disgruntled, 
and small wonder. This third outing has songs every bit as brilliant, but it 
also has a consistency that was lacking on "Dream Life," his first solo 
recording. The opening track, "Can't Get it Right," sets the tone: O'Connell 
magnificently grumbles like the Sultans of Swing on a bummer trip. "Walked 
Away" is an evincing, world-weary tune that belongs on everyman's play list, 
the title track is an insinuating nugget that truly resonates with our times, 
and "Eventide" is a transcendent ballad the likes of which the Eagles would 
have given their eyeteeth to have written. So for God's sake get wise to 
yourself and go and visit, pjoconnell.com. 

- Francis DiMenno 
Happy-go-lucky 'coincidence'
Got a friendly reminder two weekends ago, on vacation at the Cape, that there's no such thing as coincidence.
That Saturday, it rained as torrentially up there as it did here. And me without an umbrella. So down from Provincetown I drove, ostensibly to look for an umbrella. Somehow, an hour or so later, after a couple of stops, I meandered down to the south of the Cape, to a Benny's in Dennisport, and after being shuffled around from one department to another, I found a bin of $5 jobs behind some boxes in automotive.
Another guy found them at the same time as me. "Weird having the umbrellas buried in automotive," I said to him, not looking up.
"Hey … aren't you Fran?"
"Yeaaaaahhh ?…" This is weird.
"Pat O'Connell."
Of all the things. I hadn't seen him in years. And what were the chances of all these factors coming together at once?
Pat, a onetime New Haven attorney who lived here and in Waterbury, now resides in Eastham, above the elbow of the Cape, after a few years in North Carolina, where he had a band called The Flying Pigs.
He's a neighbor of Chandler Travis of cult favorites The Incredible Casuals these days, and Pat — who goes under the nom de disque P.J. O'Connell — had a little souvenir in the car for me to take home. It was his newly minted, second post-Pigs disc, "Happy Go Lucky," recorded with Travis and all four of the guys in NRBQ. And this album is just as good as the best of the Q albums; it has life and it has charm and it has hooks and it has a certain sweetness about it. And anyone who still wants rock'n'roll to be fun will love it to pieces.
Hopefully more with Pat the last weekend of the month, when he appears at NRBQ's Wild Weekend at Hartford's Hastings Hotel, along with the Q and The Chandler Travis Philharmonic. Meanwhile, if your curiosity is aroused, you can email Pat at pigboy@cape.com.
P.S.: By the time we left the store, the rain had stopped …

Fran Fried May 31, 2002
Independent Weekly

P.J. O'Connell - Happy Go Lucky (Edisun)
Pat "P.J." O'Connell spent more than enough quality musical time in the Triangle in the '80s and '90s, most notably with his pop/rock outfit The Flying Pigs, to earn lifetime "Homebrew" eligibility. These days he lives in Cape Cod with his wife and hangs out with the guys from NRBQ and their more-pop-leaning kindred spirits, the Incredible Casuals. With friends like that, who needs anemones? (Sorry, just a little Cape Cod seaside humor.) Occasionally, O'Connell even gets to make records with them--enter Happy Go Lucky, which features NRBQ and special guest T-Bone Wolk as his backing band. It's all pretty loose and laid-back, sounding like, not surprisingly, NRBQ fronted by someone whose last name isn't Adams or Spampinato.
The album surrounds solid O'Connell originals with one contribution each from Terry Adams, the Brothers Spampinato, and the Casuals' gifted Chandler Travis, as well as a handful of quirky, obscure covers--most of those in a rockabilly/early-rock vein, and most, no doubt, excavated from NRBQ drummer Tom Ardolino's gallery-of-nuggets record collection. Joey Spampinato's "I Can't Stop Thinkin' About You" is a perfect little pop song, while "The Dough Got Low" reflects Adams' enviable ability to blend Tin Pan Alley and carnival midway. One of the covers, Milt Gabler's "Where'd You Go Last Night" (a primal rocker recorded by Bill Haley & the Comets), gets two airings, including an album-capping reprise. O'Connell's "Mrs. Jerk," sounding like a decaffeinated Young Fresh Fellows, is especially winning, and a couple of his other tunes, "Should Have Figured" and "Station Blues," suggest what Stiff Records might have sounded like had it been based in New England instead of Olde England.
We sure enough miss O'Connell here in the Triangle, but the sea air, and the ace studio companionship, certainly seem to agree with him.

Rick Cornell
Dallas Morning News
P.J. O'Connell - Happy Go Lucky (Edisun).
P.J. O'Connell can magically transport you back to the days when the rock
'n' roll scenery was lush and constantly changing, the days before radio was strip-mined by Clear Channel.
Abetted by the members of NRBQ, plus guitarist T-Bone Wolk and others, Mr.
O'Connell ratchets from the chiming pop of the Byrds and early Beatles to
raucous, piano-fueled rockabilly to twisted hillbilly-psychedelic-pop, with
grand detours into rootsy Rockpile-style rave-ups and primal garage-punk.
This excellent album would be worth seeking out just for Mr. O'Connell's
power-pop ballad "Mrs. Jerk," one of the prettiest ­ and most acerbic ­
songs ever written about marital strife.

Grade: A
Parry Gettelman

"Dream Life"
P.J. O'Connell
(Sonic Trout Records CD)
B Y L Y N N B R Y A N B A N N O N
Because of punk rock, Velveeta metal and Europop, the crop of
country rock bands that fatefully rose up between the Flying Burrito
Brothers and Wilco were somewhat overlooked. (For all of you Limp
Bizkit fan-club members, that would be the '80s). But Triangularly
speaking, the Flying Pigs--led by singer and guitarist Pat "P.J."
O'Connell--have been bridging roots with rock since 1984 right here
in Durham, and they're still doing it today. Although O'Connell
recently fled to Cape Cod, he mustered up a heap of his Carolina
cronies and recorded a solo album at Durham's Overdub Lane.
The album, called Dream Life, features 14 local rockers, including
Terry Anderson of The Woods, Jeff Carlson of The Gladhands, Mike
Krause of $2 Pistols, and original Flying Pig members Robert
Truesdale and Bill McCarthy. Dream Life producer Wes Lachot,
who appeared on the Chris Stamey and Friends Christmas album,
also plays piano and bass on the record.
It sure sounds like a dream life: Make a record with your best friends,
then split before everyone starts to fight. But the songs aren't all happy
chug-a-lugs like you might expect. For starters, "Elsbeth" is a tender
instrumental tune carried by pedal steel, memorializing the baby
daughter O'Connell and his wife lost to a fatal illness. And "New
Orleans" recounts the demise of his doomed hero, Gram Parsons, to
a four-count beat Parsons would no doubt approve of. But Dream
Life has another mood; one that sounds like Jerry Lee Lewis joined
to Big Star. On "The Wayward Wind," O'Connell roars, "I was born
a next of kin/To the wayward wind." Likewise, "Please Give Me
Something" tears it up with noisy honky tonk, driven home on bucking
Telecasters.
So whether it's the Byrds' sad sunset sound or The Replacements'
mad sunrise raucousness, O'Connell's approach to the form is
gleaming with pure country rock intentions. And he was doing it long
before the greasy, corduroy-chic resurgence of today's alternative
country. Heck, he was doing it before Whiskeytown had fake IDs.
BOSTON HERALD
P. J. O'Connell
"Dream Life"
More mainstream but consistently more listenable is "Dream Life",
from P. J. O'Connell. Moving from roots rock to bittersweet alt-country
to Byrds/Gram Parsons territory, he demonstrates range and a knack for
hooks and choruses that bite hard and deep. "Dream Life" stands shoulder
to shoulder with any alt-country anywhere. (Tonight at the Lizard
Lounge). Kevin R. Convey

P.J. O'Connell - Dream Life
Review by Rick Cornell, Miles of Music
It just wouldn't be right to talk about solo pop/rockers without sending a good thought in the direction of one of the best, Dave Edmunds, who's recuperating from heart surgery. P.J. O'Connell, along with kindred spirits like Terry Anderson (whose third solo release is due out soon on Not Lame) and Brian Waldschlager, can be considered a contender for the title of the Yank version of Dave Edmunds. O'Connell, leader of Central Carolina faves the Flying Pigs in the '80s, launches his new Dream Life with rocket fuel in the form of the old rockabilly rave-up "Please Give Me Something," a tune that Mr. Edmunds could certainly sink his teeth into. "The Hardest Job in the World" showcases O'Connell's fondness for the bar-pop lilt of fellow New Englanders and pals NRBQ. He then gets twangy during the middle third with "New Orleans," "Nashville," and "The Dakotas" -- the bookends serving as tributes to Gram Parsons and John Lennon, respectively -- and truly soars on "Angel 10/11," a reprise from the late '90s posthumous Flying Pigs release Desi and his best composition to date. (And, pssst!, check out Edmunds' recent live album, A Pile Of Rock.)


THE NOISE - Rock Around Boston
P. J. O'Connell
"Dream Life"
Let me get one thing outta the way. Dear P. J. and everyone else:
DO NOT open your album with a cover of a worn-out, 12 bar standard when
the rest of it is this fucking good and doesn't sound anything like it.
Otherwise, this is one of my favorite things in ages. If you like
lighter-but-not-wimpy singer-songwriter stuff such as Asa Brebner and
Tom Leach, you've made a new friend. Good tunes, un-sappy lyrics, ace
playing, great sound, purposeful arrangements. It won't leap outta the
box and strangle ya, but it sure won't letcha ignore it, either. For
those days when you feel like an actual adult human being and not some
scuzz ridden, ash-tray-breath, hungover party zombie who thinks it's
hilarious that the cat somehow ended up in the trash-masher last night.
And believe me, I love that stuff. But do yourself a favor. Make
yourself a nice hot Ovaltine (or an iced tea, if it's over 60 degrees),
put your favorite slippers on, curl up in a beanbag, maybe hire up a
professional masseuse to rub your temples, and glide peacefully aloft
with this sweet gentle breeze of a rock record. Joe Coughlin

No Depression #8 - March-April 1997
FLYING PIGS
Desi
Sonic Trout

Flying Pigs songwriter/vocalist/guitarist Patrick O'Connell says he spent his formative years listening to the Beatles and the Byrds, and the Durham, N.C., band's new release, Desi, proves O'Connell retained the right stuff. The disc delivers fresh pop gems sparkling with familiar jangles and hints of twang.

The 16 songs, clocking in at just over an hour, no doubt have that British invasion, mid-'60's radio feel, but I was struck by the uncanny resemblance to the songs of the late Seattle/San Francisco songwriter Jimmy Silva, who hung from the same branch of the family tree. Desi contains at least one perfect pop song, "Ceremony", a makes-you-wanna-dance tale of unrequited love in which the narrator is attending the wedding of the object of his affections, who has run off to marry someone whose only redeeming quality may be his credit cards. It brought to mind the image of Dustin Hoffman yelling at his beloved through the glass in the wedding scene in The Graduate, although Simon & Garfunkel are nowhere to be found as lead guitarist Bill McCarthy squeezes out sparks with a Gary Louris-type irreverence.

Other standouts include the irresistible rocking opener "Angel 10/11" and "Safe As Houses" which champions the relative safety of smashing into things with somebody else's Buick. O'Connell's musical education didn't stop with 60's pop; upon moving to Durham in the mid-80's. he befriended the members of NRBQ, who he refers to as great musicologists. Indeed, a deep well of information enriches the songs here. Although this album is stylistically cohesive - with the possible exception of the jarring rockabilly Elvis
impersonation "Out Of Touch" sung by Flat Duo Jets' Dexter Romweber - there are subtleties that emerge with subsequent listens.
-Deborah Malarek
OPTION * May-June 1997
FLYING PIGS - DESI
When the "golden era" of North Carolina is mentioned, a lot of folks think back to the early heyday of dB's and Let's Active, not the more recent Superchunk/Archers Of Loaf period. The Pigs have golden status, all right; songwriter Pat O'Connell has been running the band on and off for just about forever, and not only are his current bandmates N.C. vets, a number of guest musicians (including producer Wes Lachot and assorted Woods, H-Bombs, Pressure Boys and Flat Duo Jets) pop up on these 16 tunes. Unsurprisingly, the Pig's sound is vintage N.C. pop with occasional rootsy flourishes. O'Connell's gentle, warbly upper register is unaffected and genuine, revealing glimpses into the human condition, bittersweet recollections of relationships and the occasional, unapologetic burst of sentimentality. The arrangements are familiar and inviting, too. There are at least three bonafide gems: the gruff, Rockpile-like "Out Of Touch"; a plangent, harmony-flecked dB's-meets-Flamin' Groovies "Foreign Countries"; an insanely catchy, bluesy "Safe As Houses" which recalls one of O'Connell's avowed loves, NRBQ. But more importantly, one hears the echoes of another time that, in the confidant contemporary hands of the Flying Pigs is once again timeless.
-Fred Mills